Image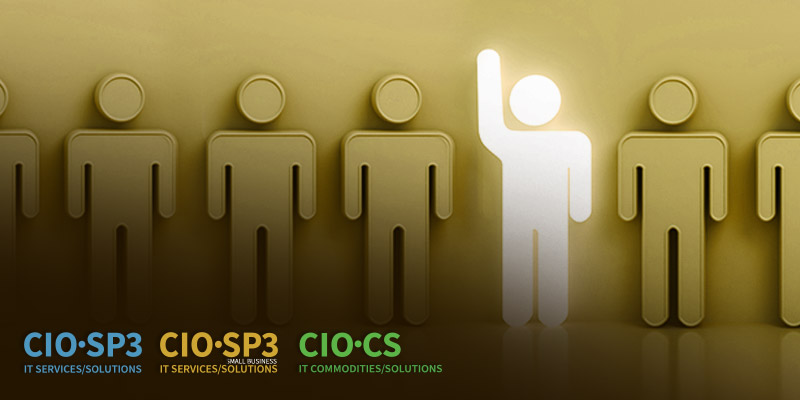 Is Comparative Analysis Right for Your Solicitation?
Now that you have learned about oral presentations and the multiphase downselect technique, the final article in our three-part series will examine the Comparative Analysis technique. As you learn more about the different techniques for streamlining your acquisition, remember that no matter what technique you use, you should always follow your agency's policies on procurement.
What is Comparative Analysis?
Comparative Analysis is a technique in which federal government evaluators compare one offeror to another throughout the evaluation process, make recommendations based on who is best suited to do the work and provide the government with the best value selections. The approach is most effectively used on non-complex acquisition and on task/delivery orders under FAR subpart 8.4 and 16.505 (which is the authority for NITAAC contracts). Comparative Analysis also can be used for FAR part 13 simplified acquisitions, including subpart 13.5 for commercial items up to $7 Million. Comparative Analysis is not recommended for use under FAR part 15, among others.  
FAR 16.505 gives Contracting Officers broad discretion in determining the process they will use for selecting awardees for individual task orders. However, with any acquisition technique, including Comparative Analysis, they must make sure the procurement technique and evaluation criteria are included in the task order solicitation. Once a technique has been identified, it is vital that the ordering Contracting Officer follow through.
Comparative Analysis Benefits
Save Time and Money
Using Comparative Analysis often saves the government time and money since evaluators can make decisions as a group and arrive at a decision more quickly.  This allows them to get the product or service in the hands of the requesting agency faster, who then can execute against its missions faster. This can result in significant savings even beyond the dollar value of the award.
Engage in Open Discussions
With Comparative Analysis, Contracting Officers can have detailed conversations with offerors about proposals. The only requirement is that each offeror is treated equitably to avoid the perception of one offeror having an advantage over another. NITAAC's Electronic Government Ordering System (e-GOS) enables our clients to do this at the touch of a button, making Q&As much easier. There's no phone tag or worrying anyone might miss out. Every Contract Holder is treated equitably.
Scoring and Ranking
FAR 16.505 allows evaluators to use a more streamlined procurement process. Comparative Analysis eliminates the need for ratings, which frees evaluators from assigning and defending ratings. Instead of an official ranking system, Contracting Officers can use any evaluation system they choose such as pluses and minuses, as long as they can justify why the awardee was chosen.
Solicitations that intend to use Comparative Analysis should clearly state the parameters of the government's review and the requirements, such as the government reserves the right to select responses that exceed the minimum requirements and benefits the government, or that the government is not required to select the lowest price bid. Establishing the requirements up front is key to eliminating protests.
Please visit the NITAAC video page or tools and templates page for more resources on acquisition techniques. Or, call us at 1.888.773-6542. As always, don't forget to check with your agency to see if they have further guidance regarding this and other streamlined approaches.
Email NITAACsupport@nih.gov with your questions.