Image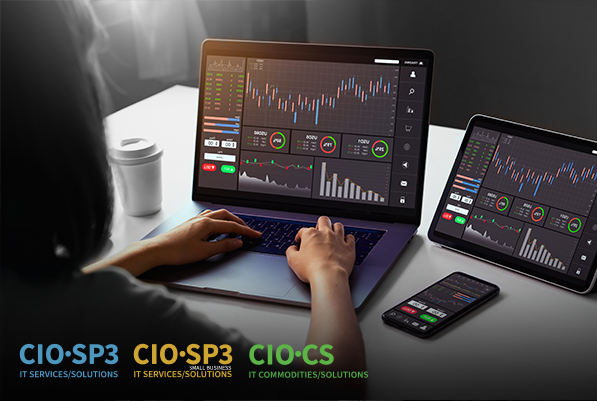 NITAAC Government-Wide Strategic Solutions program positions federal agencies to meet end-of-year laptop and desktop buying needs
The federal buying season begins in August and runs through September. During this time,  many agency procurement officers will make their final selections to meet end-of-year spending requirements, as most government allocated funds are often "use-it-or-lose-it,' meaning they won't carry over until the next fiscal year.
Laptops and desktops continue to be among the most purchased items year-over-year during the federal buying season. In fact, every year the federal government spends more than $1 billion on laptops and desktops.
As agencies contemplate their end of year spending needs, NITAAC is here to help. NITAAC is pleased to serve as one of three "Best in Class" Government-Wide Strategic Solutions (GSS) for purchasing laptops and desktops for civilian agencies per memo M-16-02 issued on October 16, 2015. Simply put, this means that NITAAC has been determined to offer the best value for the bulk of the Government's laptop and desktop needs.
With Category Management principles and a "Best in Class" certification, NITAAC GSS allows agencies to buy their laptops, desktops and tablets with confidence, knowing that they are receiving the highest quality products at the most competitive prices possible.
Now on version seven of GSS, the catalog of products offered have increased. For example, tablets and thin/zero clients are now offered, and options have expanded over the years to include security enabled features, warehousing, asset tagging and protectors, just to name a few.
GSS also offers Apple and PC laptops, desktops, tablets and two-in-ones and features a wide array of quality information technology products for federal civilian and DoD agencies.
As you contemplate your end of fiscal year needs, check out NITAAC GSS to learn how we can help your agency eliminate redundancies, increase efficiency, realize more value and significant cost savings.
NITAAC's Ordering Guide makes it easy to purchase product offerings under the NITAAC GSS program. To view the ordering guide and learn more about NITAAC GSS, visit https://nitaac.nih.gov/services/strategic-solutions.