Image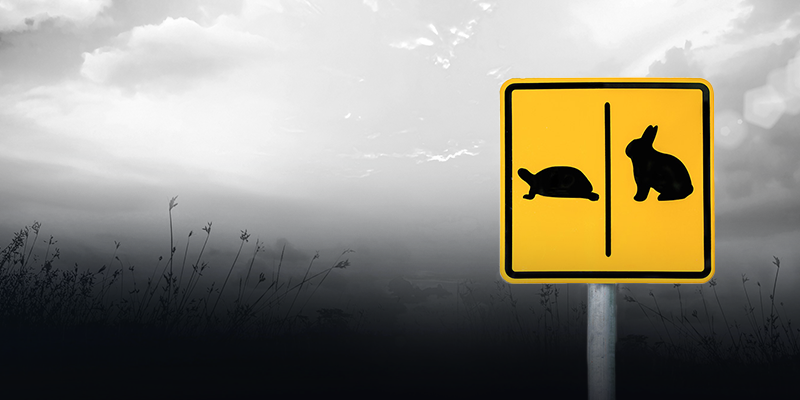 Slow and steady wins the race
I am sure you are all familiar with the story of the tortoise and the hare.  As the fable goes, the tortoise and hare were in a race. Considering himself a shoo-in for the win, the hare approached the race at full speed and, when he found himself well ahead of the tortoise, stopped to take a nap. Meanwhile, the tortoise kept running slowly, but steadily, until he passed right by the hare and, ultimately, won!  The moral of this fable is simple: slow and steady wins the race. In the case of acquisitions, there is no truer statement.
The journey of bringing the Chief Information Officer-Solutions and Partners 4 (CIO-SP4) Government-Wide Acquisition Contract (GWAC) to market has admittedly been a long one, filled with all the expected growing pains of federal acquisitions. However, despite the growing pains, I am proud to say that we have held steady.
We have responded to customer and industry feedback, pivoted, revised when necessary, and, more importantly, kept forging ahead with one goal in mind – to bring to market what I believe will be an unsurpassed contracting vehicle – CIO-SP4.
CIO-SP4 holds significant promise for federal agencies who want to access emerging information technology (IT) quickly, efficiently, and affordably — such as blockchain, cybersecurity, agile software development and "as-a-service" solutions.  An added benefit is that it will reduce the administrative burden on competitive processes behind the GWAC, which is something I think industry and government alike, can all find value in.
I want to make sure CIO-SP4 is available for you without a break in service. With that in mind, the CIO-SP3 and CIO-SP3 Small Business vehicles have been extended through October 29, 2023. This six-month extension ensures there is no gap in contractual coverage between CIO-SP3 and CIO-SP4 and pushes the five-year performance period of CIO-SP3 Task Orders well into FY 2029, giving agencies plenty of runway to place their acquisitions through the remainder of the fiscal year, and get all the benefits and value-adds of FAR 16 flexibilities.
The extension also provides an ideal opportunity for you to submit any assisted acquisition packages.  The deadline for submitting packages is August 1, 2023. NITAAC Assisted Acquisitions has expert IT Contracting Officers and Subject Matter Experts to help you award and administer your task/delivery orders. All our Contracting Officers are FAC-C, Level III, and already have their mandatory Digital Services (DS) certifications, now required for purchases above the FAR Subpart 13.500(c) commercial items threshold, which consist mostly of Digital Services.
We have not yet finished the race, but the finish line is near. In the coming weeks, we will begin issuing final notifications of apparent successful offerors for CIO-SP4 and start paving the way for the official kickoff.  When it finally arrives, I am confident CIO-SP4 will be the easiest, fastest and most affordable way to get IT done in the federal government.
Thank you for your patience. The best is yet to come.